Get Found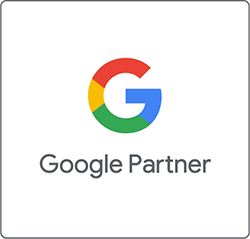 The first place people turn to when searching for a product or service is the internet. Google is the new phone book when it comes to finding businesses. Instead of taking out a half page ad to be seen in the phone book, now your company needs to appear on the first page of search results in order to lead traffic to your site and receive potential leads. A Google Ads campaign, formerly Google AdWords, can help your website appear on the first page of Google. Let Image Management be your partner in the development of a successful, cost effective search engine marketing campaign. We are a certified Google Ads Partner with dedicated internet marketing specialists on staff that specialize in both Search and Display Advertising.
Google Search Ads are paid listings within search result pages that typically appear above or below the organic listings (to improve your organic listings, see Search Engine Optimization). A set monthly deposit is put into place to maintain the program and a specific list of keywords are targeted. Every time one of your ads appears for a search it is free and provides exposure for your business or organization. Funding is only deducted from the monthly deposit when the ad is clicked leading the visitor to your website. Search ads have a great return on investment and are effective at leading potential clients to your website as they are only seen by users that are searching for your product or service in that moment. Many other forms of advertising (both digital and print) broadcast your ads to a large number of people that may or may not be interested in your product or service at that time.
---
Our Process
To start the Google Ads campaign process, Image Management asks for the following information from clients:
6-12 key search terms that are associated with the business, services, and/or products
Geographic location where the ads will appear (cities, counties, states, countries, etc.)

Desired monthly budget
Based off the key search terms you provide and search data from Google, we determine the most searched keywords or topics that will likely result in clicks and added traffic to your website. From there, our SEM specialists create captivating ads using the finalized list of keywords and a relevant call to action. These ads will begin appearing that first day and the traffic to your site will increase.
To learn more about how a Google Search Ads campaign works and some important metrics in reporting results, watch the video below:
Below are the definitions of some terms:
Impressions - number of times your ad appears following a search for a targeted phrase.
Clicks - number of times your ad is clicked following an impression.
Average Placement - position an ad appears when searching for your phrase.
As Google is the leading authority in search engine rankings, advertising dollars are better spent with Google Ads as opposed to other online services such as Yellow Page or Yellow Book directories. Unlike providers such as Yellow Pages, Yellow Book, or Hibu, Image Management provides monthly plans without long term commitments or contracts. Weekly performance reports and ongoing campaign maintenance is also provided to ensure funding and key search terminology are being utilized effectively.
---
Google Display Ads are set up similarly to Search Ads, which means we would still need to know 6-12 keywords relating to your business, your geographic location, and the desired monthly budget. However, instead of text ads they are image or banner ads which appear on websites that are part of Google's Display Network. Image Management can create these ads for you to ensure that they fit the required sizes and are eye-catching designs.
Display Ads reach a larger interested audience as they are shown to users that have expressed a general interest in your company's products or services; whereas Search Ads target users that are actively searching. Display Ads can also be setup for remarketing, which will target users that have been to your site recently. These are designed to bring prospective clients back to your site to complete their purchase or fill out your contact form for more information.
To learn more about how a Google Display Ads campaign works and some important metrics in reporting results, watch the video below:
Contact Image Management today to setup a Google Ads campaign.