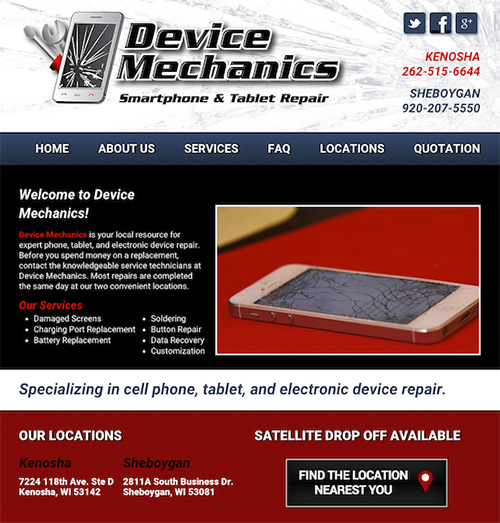 Image Management recently created a website for Device Mechanics, a leading cell phone, tablet, and electronic device repair company in the Southeastern Wisconsin area. Image Management created a clean, eye-catching website design for the new company. The Device Mechanics website is responsive, meaning text and images realign on phones and tablets for an easy, comfortable read. 
Just as Device Mechanics fixes cracked phones, Image Management fixes cracked websites. If your website is outdated, void of an easy editor system, not getting any traffic, or not incorporating responsive design, Image Management can surely come to your rescue.
With over 1,000 website creations under their belts, Image Management is undoubtedly one of the top website design companies in the Midwest. Call Image Management today to fix YOUR cracked website!
---
Published on October 13, 2015