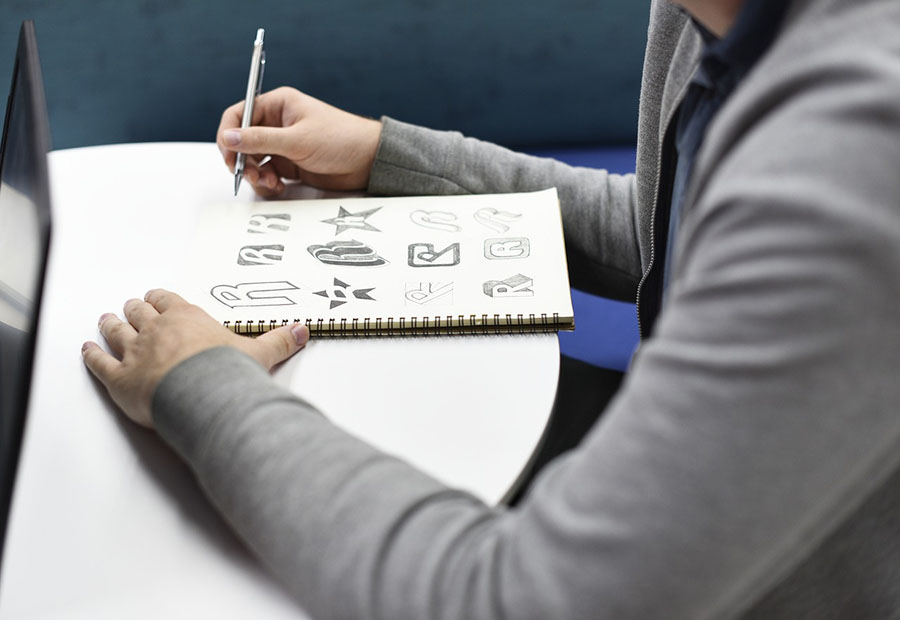 Designing the right logo for your business can be an intimidating process. Your logo is the centerpiece of your corporate branding. It needs to create instant recognition while conveying the personality of your company. Effective logo design requires active participation from both the client and the designer. This article describes important considerations to anyone looking to design or re-design their logo.
What words best describe your company? Create a list of these descriptive words and narrow them down as much as possible. Figuring this out is an important first step in designing a logo. This list focuses the creative process and ensures everyone is working toward the same goal. Thoughts on shapes and imagery are important to share with the designer, as well. A designer will take these ideas and create several rough concepts before focusing on variations.
It is best to keep the amount of text to a minimum. A heavy amount of text can detract from the design of the logo itself. If the logo needs to adapt to additional layouts it may be important to create both a horizontal and vertical version. A condensed version with no text may also be important for areas where space is limited, such as business cards or for internal communications.
Once the design is finalized, it is important to receive versions of the logo in a variety of formats. Logos often need to be fitted onto numerous mediums, such as websites, brochures, email signatures, or even apparel. Some of these variations should include transparent backgrounds, monochrome black and white, and reverse (for display on a dark background or vice-versa).
During the creation of a logo, it is important to communicate often with the designer. Focus efforts on a few key points to keep the logo clean and effective. Finally, receive the digital logo in a wide variety of file formats and colorations. Image Management has designed logos for small businesses to large corporate clients. These steps, when combined with the right partner, ensure a usable logo that portrays your business.
Contact Image Management to couple your website design and SEO campaign with our logo development services!
---
Published on November 27, 2012