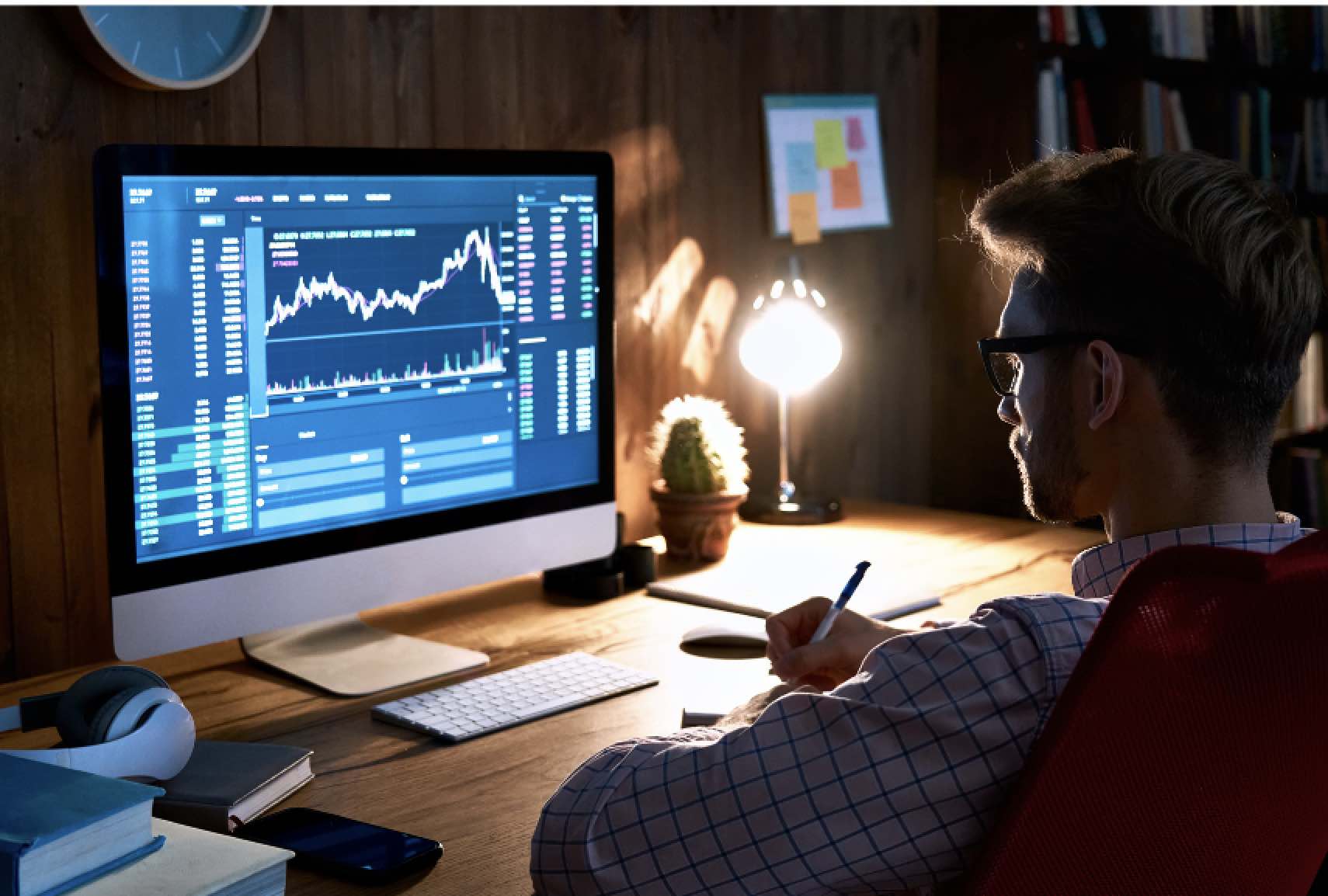 In the fast-paced world of digital marketing, standing still is simply not an option. As the sands of technology shift beneath our feet, a new era has dawned, bringing forth a tantalizing array of opportunities and challenges. Today, we are shedding light on 2023's digital marketing landscape – a landscape that demands savviness, adaptability, and integral marketing services like never before.
In this blog post we're going to discuss different social media platforms, and give you a preview of what has occurred and what opportunities are being presented for businesses. If you haven't heard, Elon Musk and the little blue bird icon that we've known for so long to be Twitter has boldly transitioned to a new icon that is simply, 'X'. Meanwhile, Zuck and the Metaverse have announced the release of the competitive Twitter replica, Threads. This seamless platform that brings users from Instagram's API is breaking records in terms of app downloads in a short period of time. All this excitement and we haven't even started talking about TikTok meteoric rise through the online marketing stratosphere. Marketers are left with no choice but to embrace the impact TikTok is having on search, influencer marketing, and the undisputed champion of digital content – short form videos.
But that's not all – data, the very lifeblood of marketing decisions, is undergoing a transformation of its own. Google's separation from 3rd party data sources has ignited a revolution in data-driven marketing, empowering businesses with fresh insights to forge deeper connections with their audiences. Marketers felt the impact of this as Google went as far as to discontinue its Universal Analytics platform at the end of June, which then gently forced Google Analytics users to embrace, transition, and train themselves on Google's latest analytics platform, Google Analytics 4.
Our last venture in this blog post will bring us to the very battleground of the future – the AI arms race. Cutting-edge artificial intelligence is reshaping the entire marketing landscape, unleashing innovative possibilities and demanding the undivided attention of marketers.
As our website development and SEO/digital marketing clients' needs evolve, we understand that to thrive in this digital age, we must be more than just spectators. Today, we share this insight as a sneak peek into the dynamic changes that are happening in marketing. We invite your business to equip yourselves with knowledge and vision, for this exhilarating journey has just begun. You can review our Image Management AI statement here.
Lets delve into the latest news for X, TikTok, data-driven marketing, and the relentless rise of AI. Our purpose here is to shed light on what is currently happening and what is to come, and in effort, exploiting the true potential of your brand for 2023 and beyond. Of course if you have questions or need support when it comes to your website design and SEO/Google Ads, 'The Masters of the Website' are a call or contact submission away! 
1. Twitter 'X' & Instagram's Threads
As of 7/24/23, Twitter is transforming into 'X', replacing the bird logo that has been the Twitter icon since 2006. Twitter has traditionally been known as a thought sharing platform. The ability to share one's thoughts to a large audience has given a voice to users that they never had prior to this experience. Over the years, the platform has taken on a life of its own, and as world events and other breaking news unravel, some of the most important conversations have been taking place on this platform. It brought forth important conversations like free speech, and the ethical spread of information. These events all lead to multi billionaire Elon Musk purchasing the platform in October of 2022. Countless changes have been instituted since Twitter's new ownership, including massive layoffs, 'one-eighty' algorithm shifts, and overhauls on policy. 
On July 5th, Mark Zuckerburg broke the news of Meta's newest Instagram app called 'Threads.' Similarly to Twitter, Threads gives users the ability to share text updates, creating an avenue for public conversations. The Guardian reports Zuckerberg saying Twitter has 'missed its chance' as Threads looks to triumph over Twitter as the new micro blogging app of choice by users. 
We certainly don't claim to have all the answers, but we do know this. With the eventfulness Twitter has seen since Q4 of last year, users have questioned their loyalty while others have paid attention and found ways to monetize the app. The user exodus creates an opportunity for cheaper ads cost as Elon and Twitter, or should we say 'X', tries to do what they can to retain the platform's main revenue stream. Meanwhile, marketers are chomping at the bit to figure out how they can capitalize on the new Meta Platform 'Threads' and be the 1st to win market share in their industry. There is a lot to consider if you are trying to grow your brand, and as top digital marketing expert Neil Patel has preached over time, omni-channel marketing is without a doubt, the best approach to your digital marketing strategy. Speaking of omni-channel marketing, let's explore what many marketers consider to be, the most explosive channel in the marketing stack. 
2. TikTok's Soaring Impact: Search, Influencers & Video Marketing
From its favorable algorithm to the powerful engagements provided through video content creation, TikTok's dominance in social media is certainly having an impact on the digital marketing landscape as a whole. Gary Vanderchuk recently pointed out in a LinkedIn post that GenZ is not defaulting to 'Google It' when they are searching for answers. Instead, they are heading over to Tiktok. This trend has been foreshadowed in the evolution of Youtube, as the platform has undergone the transformation of a sole video sharing platform to the 2nd largest search engine in the world. Consumers are looking to their favorite influencers, who they've come to know, love, and most importantly, trust through their persistent content, to recommend their products to them. The influencer marketing channel has become massive in recent years, estimated to be a $21.1 billion dollar market. These trends impact other established marketing tactics like SEO, paid ads, paid social, and so on. 
Omni-channel marketing is a strategy that deploys multiple different channels, or different platforms, to provide a consistent experience for users to interact with brands. Simply put, it means focusing on 1 channel, for example Organic Facebook posts, Instagram Posts, Google Search Ads, or even SEO, can quickly become irrelevant in today's digital landscape. Marketers are being asked a lot, but those who embrace the challenge and trust the process are the ones who will see the best results over time. The ideal for businesses is to find the most fulfillment while reaping the fruits of their evolving brand's labor. Embrace it! 
3. Data-Driven Marketing in a Post-Google 3rd Party Data Era
We mentioned this in our introduction, but leveraging data analytics to make decisions is more important than ever before. Data Privacy regulations are cracking down. Lawsuits have been issued to some of the largest big tech companies, and how we measure significant website behavior is changing as Google Analytics 4 users are coming to realize. It's important to understand what's happening, find the right people who possess the necessary skills, and let the data speak into our decisions. The reality is, we are right there with you. As we have undergone our own Google Analytics 4 transition, we are feeling our clients' burdens in helping them make the best decisions for their organizations. A lot is changing, but as we'll discuss in the next section, embracing what is available and gathering the insights from what artificial intelligence can provide is the exact edge needed to stand out from your competition. 
4. Embracing AI: The Future of Digital Marketing
We have a lot to say about Artificial Intelligence and what it means for website development and digital marketing. For today, we'll keep it short. Chat GTP is one of the most powerful tools our team members have ever used. And truly, it and its competitors for that matter, are only getting started. AI Tools have exploded in 2023, and what they can do to optimize workflows for people is bringing upon, for lack of a better term, a new age. At this stage, we just want people to be aware, and know, that 'The Masters of the Website' are paying attention. 
Help! What Do We Do?!
Don't panic, stay calm, and trust! You started your business or organization for a reason. And for the more mature, veteran owners, your business has probably seen all kinds of change, considering the 2020-2021 pandemic for example. Image Management is here to provide website development, website hosting, and ancillary digital marketing services for those who need it. We're a family owned company that has produced over 1,000 websites in over 20 years of business. We know a thing or two about change! If you are interested in learning more or want to schedule a free consultation, like we said: we are a phone call or contact form submission away. Let us help you navigate this fast paced environment. Contact 'The Masters of the Website' for your web design and SEO needs!
---
Published on August 23, 2023