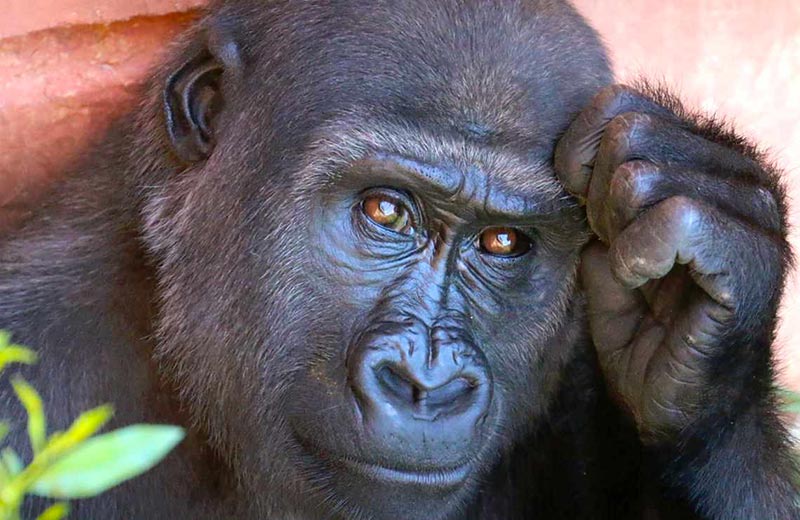 Did you catch that? We misspelled Guerrilla marketing... but it got your attention, didn't it?
Guerrilla marketing is an advertisement strategy concept for businesses to promote their services in an unconventional way with little budget to spend.
And if gorillas are involved... even better.
Guerrilla marketing involves high energy and imagination focusing on grasping the attention of the public.
Here are some practical ways to incorporate Guerrilla marketing and make your company more visible at a low cost:
Get creative with social media. Constantly updating your Facebook, Twitter, LinkedIn, and Instagram is key to engaging with the public sphere... and it's free! Take great photos, share articles that parallel your branding, and update your status regularly. Another idea is to create a social media contest - read this article for inspiration!
Claim your Google Listing. Take advantage of your Google Listing and update your information so your hours, location, and services are correct. Your Google Listing allows for photo uploads, so add in nice pictures of your office and products! You'll also have the capabilities to respond to any reviews your receive!
Get out there and network! Get offline and attend free networking events, keep your business card on you at all times, and don't be afraid to be assertive. Team up with businesses that target the same customer as you and put your thinking caps on to collaborate.
Blog, blog, and blog some more. Incorporating a blog on your website will keep content fresh and will beef up your website with keywords that raise your Google listing. Blog on a weekly basis for optimum results!
Contact Image Management today to help create your marketing strategy!
---
Published on November 8, 2016