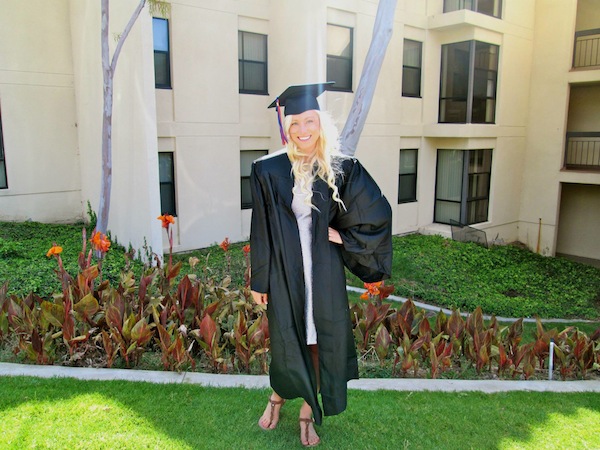 Image Management Account Executive Paige Weslaski weighs in on her business life and personal life. An alumni of Pepperdine University in Malibu, California, Paige has brought lots of sunshine to the office! Let's get to know Paige a little better!
---
What is your favorite part about working at Image Management?
I enjoy the people I work with. There is no competition or office drama, and it is very chill. We genuinely look out for each others' best interests; spending eight hours a day together, we know each other well! They're talented on so many levels, and they are my biggest cheerleaders. We also have some pretty wicked holiday parties if I do say so myself (I am the party planning committee coordinator, after all). *wink wink*
---
What are some of your hobbies outside of work?
I have an online magazine at MilkNHoneyMag.com, which is a playground of fun for me to manage. I also enjoy traveling; I have lived in NY, CA, Italy, Germany, and Central America. I love having Bible studies with friends over coffee. I enjoy cooking healthy meals that nourish my body; I don't eat much sugar at all. I'm extremely involved in the community and seem to have a board meeting or volunteer event of some sort every night, whether it be for the Safe Haven children's shelter, the local school district, Young Professionals of Racine, RAMAC, Visioning a Greater Racine, or mentoring young women. I am a writer (both for IM and The Journal Times newspaper) and the author of Finding Your Prince, available on Amazon and B&N. I also have a newfound love for politics on the local, state, and national level. I enjoy keeping active, having competed in countless triathlons, and I work out on a daily basis. I swam division one in college and love the water.

---
What has been your favorite project so far at Image Management?
I enjoy my writing projects. Working as a professional writer is a dream come true. I write for every type of company imaginable, from manufacturing to sales and beyond. I enjoy posting news articles for companies and creating a positive culture for organizations on the web. Writing is not work for me. When I am writing, I don't look at the clock once and time flies.
---
Favorites:
Food – I am total veggie enthusiast - probably 70% of my diet is veggies of some sort. I also eat a lot of hard-boiled eggs, fish, and chicken. I snack on nuts and fruit. I try to drink a fresh-pressed green juice every day. I am currently drinking a coconut flavored sparkling water and eating a plum!
Movies – My favorite documentary is Touch the Wall about competitive swimming at the Olympic level. My favorite "cutesy" movie is Pride & Prejudice, which I just saw for the first time last week. I try to watch movies that are uplifting and encouraging, so many movies nowadays are … not good to watch.
Songs - Courageous by the Casting Crowns; Been You by Justin Bieber
Books – The Bible. "I'm No Angel" by Kyle Bisutti. "God on a Harley" by Joan Brady. I read a lot of blogs (Setapartgirl, Darling). And I would be amiss if I didn't mention my book, "Finding Your Prince"
Store – There's an amazing thrift shop in Malibu I adore. I once scored a brand new pair of Marc Jacobs pants with the tag still on them, originally marked at $600. I got them for $4.
Restaurants – Sunlife Organics, TruFood Kitchen, Kreation, and BOA Steakhouse (all Los Angeles based). Locally, I enjoy Bartolotta's Lake Park Bistro and Racine Country Club. I also enjoy the Red Onion cafe where I buy a salad for lunch every single day.
Hotels – Loews Hotel and The Georgian in Santa Monica; The American Club in Kohler, WI; The Peninsula in Chicago, IL
---
What's your favorite inspirational quote?
"Imagine yourself as a living house. God comes in to rebuild that house. At first, perhaps, you can understand what He is doing. He is getting the drains right and stopping the leaks in the roof and so on; you knew that those jobs needed doing and so you are not surprised. But presently He starts knocking the house about in a way that hurts abominably and does not seem to make any sense. What on earth is He up to? The explanation is that He is building quite a different house from the one you thought of - throwing out a new wing here, putting on an extra floor there, running up towers, making courtyards. You thought you were being made into a decent little cottage: but He is building a palace. He intends to come and live in it Himself." -CS Lewis
"If you only knew how much work was put into it, you wouldn't call it genius." -Michelangelo
"I loved you at your darkest." -Romans 5:8
"Figure out the type of woman you want to become. Then become her."
"Instead of looking for somebody, become somebody."
---
Who is your role model?
Jesus is obviously the greatest Role Model who ever lived. He guides my daily life.
I am also a fan of young women who stand for truth, primarily Lauren Scruggs, Bethany Hamilton, Kylie Bisutti, and DawnChere Wilkerson.
Lastly, my parents and brother are incredible. They surprise me every day with their accomplishments. My parents, Kevin and Claire, are fabulously business-oriented. They are also the fittest people I have ever met. My brother, James, is a record-holding swimmer and the most humble, genuine man I will ever know.
---
Published on March 4, 2016