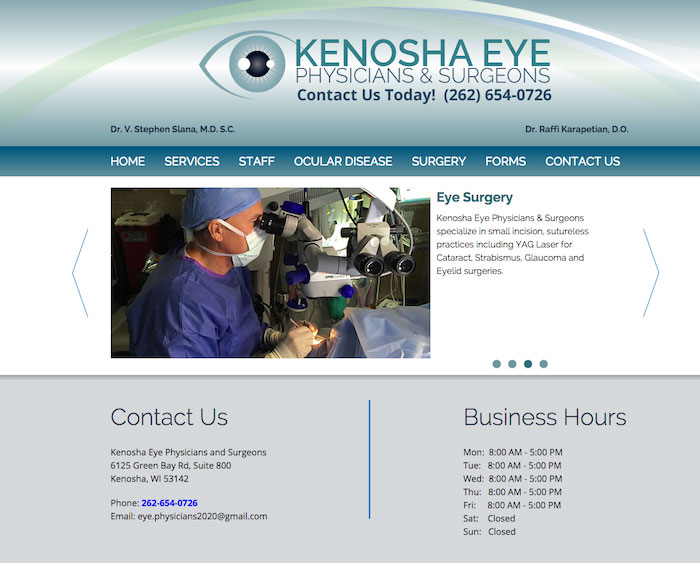 Image Management is well known in the Midwest for being the Masters of the Website. Moreover, Image Management regularly meets with masters of many different fields who are in need of an updated website.
Image Management recently met with the Kenosha Eye Physicians & Surgeons, masters in their own right, and revamped their website design to give it a soft, yet professional touch. As with most websites in the healthcare field, harsh reds and blacks are generally not the best choice. Using light blues, teals, and whites, the new Kenosha Eye website is cheery, bright, and comfortable on the eyes.
The new website design not only displays a soothing layout, but it contains helpful content. With call-outs on the homepage to different eye conditions, website users can research individual eye diseases.
If you're a master of your field looking for help from the Masters of the Website, give Image Management a call today for a no-obligation website check-up.
---
Published on November 10, 2015