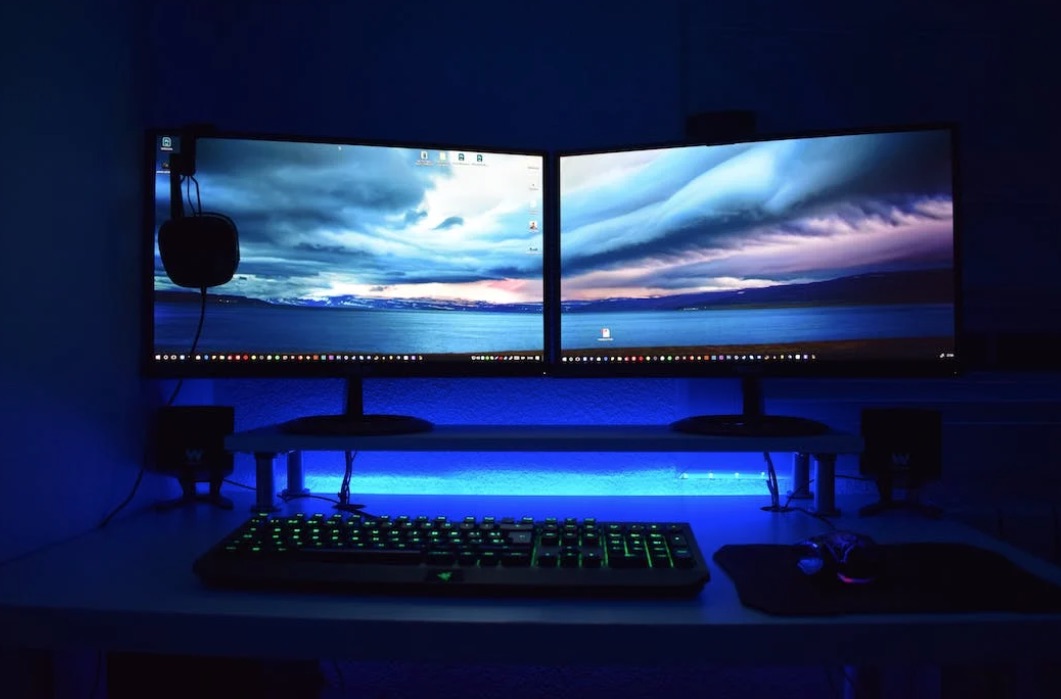 Some companies have been in business for 20 years and may just be coming around to the online world. Some may be in their first year of entrepreneurship, while others may be transitioning in their career. There are different ways to describe where people are currently positioned on their career journey, but the common denominator is the many resources and possibilities available to anyone online.
There are ''waves'' to be made online, meaning anyone can make an impact and get people's attention online. Image Management is here to help you understand the science behind online wave-making. Here are a few tips to help your brand be the one making waves in the market and getting better established online:
Have a Vision.
It's easy to put your head down and get busy with your business. Having a long to-do list and putting in tons of overtime may make you feel productive, but the truth is it's unsustainable. It's only a matter of time before you start forgetting why you're doing what you're doing. Getting clear about what you want to accomplish is the first step in getting established online. Where do you want to see the business next year? What kind of an impact do you want to make? What is the target? You can't hit what you can't see. Take some time to stop and define what it is you want to accomplish. Once you do that, we can start talking about the nuts and bolts of making waves online.
Decide What You Like Doing.
Your business is your baby. At least it is for most entrepreneurs. Having a baby is a transformative experience. As a parent, you care for every intricate detail about your baby. As any new parent would tell you, the details are many! A business is similar to a baby in that there are lots of details, but unlike a baby, it isn't the wisest to demand knowing every detail in your business. Instead, try to identify the details that get you the most excited. Talking digitally, maybe you really enjoy editing photos or videos. Or perhaps you have a passion for writing and you want to make all of the content that people read from your website or social media pages. Everyone is different, but once you know the vision you have for your business, take the time to get clear about what you enjoy doing the most, and then, put your foot on the gas and do that consistently. But don't stop there! Take a look at the next tip if you want to continue making progress and create more waves online.
Decide What you Want to Outsource.
It's understandable to eagerly want to know every detail of your business and have control of how it all gets done. As the owner of the business, you have every right to do so. But instead of trying to perform every task and project, why don't you express your ownership differently by deciding what projects and tasks you want to outsource? At Image Management, we are the 'Masters of the Website.' When it comes to web programming and design, we produce at a high level. Sure, you can build your own website, but unless you are passionate about thriving in the digital world, why would you want to spend time building the most impressionable piece of real estate for your business's online presence? The problem with this approach is you risk mishandling that precious first impression potential customers could have of your business. Instead of taking that risk, trust Image Management to ace it for you. It's a good idea to get familiar with the tasks and priorities that come with being successful online. Knowing SEO, making website updates, creating consistent content are all important to making the splash you want to make. But if you didn't identify these procedures as something you like doing in the previous tip above, outsource that work and dedicate yourself to what excites you. Image Management is here to establish your online presence and make waves for you in the market.
Budgeting.
Now that you know what you want, you know what you are good at, and you've educated yourself on what needs to be done. Figure out a step-by-step plan to reach your goals. Goal setting is directly tied to making a budget. If you don't have a website, that is where you want to start. As alluded to earlier, a website is where potential clients and customers are going to visit first to make their first impression. When it comes to making a plan and getting established online, you want to start with your website. Social media and expensive equipment are fine, especially if you decided that is what you are going to do with your business. But before you start investing, figure out a budget, especially for your business website, which is the single most important tool for a successful online presence.
Create Waves!
If you want to 'create waves' online, meaning, growing your market share with your business, then get clear on what you want to accomplish. Next, figure out what you are good at and where you want to spend your time. After that, do some research and find out what you don't know and decide what you will let someone else do for you. And last, create a plan with a budget. Then go out there and execute! The time is now for you to make a splash online, and Image Management is here to help you with website development and design, monthly SEO, Google Ads management, Social Media Management, and Digital Asset Management. Image Management is here to service Milwaukee, Racine, Kenosha, Northern Illinois with our digital marketing services!
---
Published on October 4, 2022