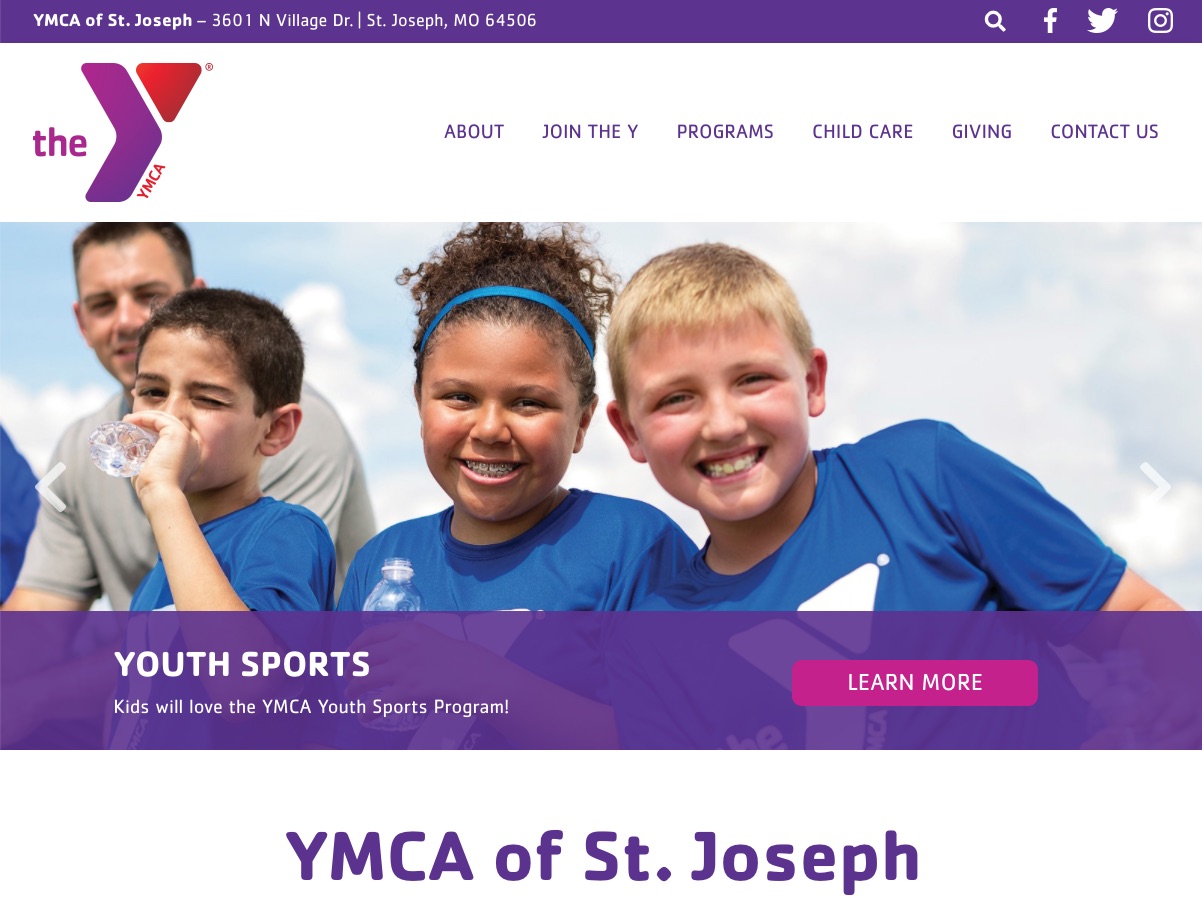 When the YMCA of St. Joseph approached Image Management, they were interested in lowering their monthly website hosting fee and wanted the ability to easily edit their website themselves. Well - Image Management came to the rescue!
Image Management created a mobile-friendly, easy-to-edit, sleek website design for the YMCA of St. Joseph. The design was built custom for the Missouri-based YMCA, and the leadership team was incredibly pleased with its easy editing functionality.
Now, the YMCA of St. Joseph is saving quite a bit of money on their hosting fees, plus they can adjust sliders, text, and photos on their new website!
Visit the StJoYMCA.org website now, and contact Image Management for all of your website design, SEO, social media, and graphic design needs!
---
Published on July 2, 2021