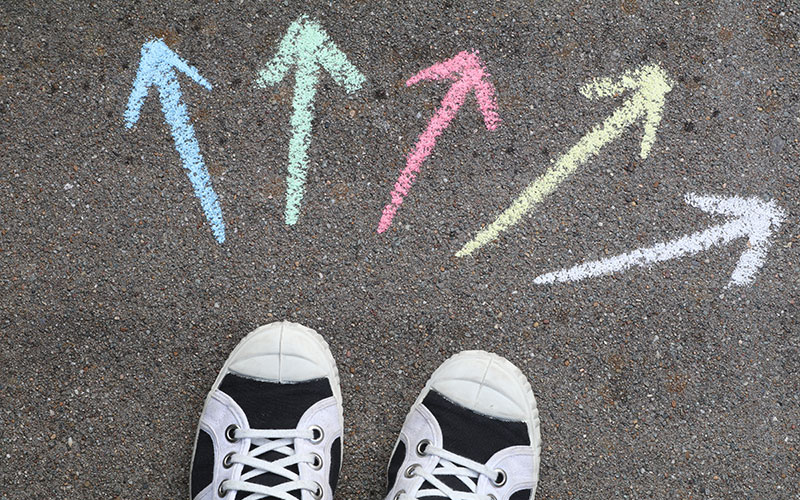 Each day we all make thousands of decisions. Each decision we make involves judging, whether it be consciously or subconsciously. These judgements range from minor and easy, such as "this milk is sour let's toss it", to large and complex, such as "do I partner with supplier A or supplier B for my company's products". Here in the 21st century, another topic of decisions that we make regularly, if not daily, revolves around the websites that we browse. Many times these judgements are subconscious and routine. Acknowledging and countering these judgements for your website should be a part of your thought process for your SEO and website design.
Generally the main focus of SEO is content. However, if we think about the psychology behind the decisions made by our users each day then we can make sure that our content appeals to them. One bias that is common to each of us is Social Proof; otherwise known as good peer pressure. On a website this can be addressed by stating how many users have already signed up, displaying a high rating and the number of reviews, or including testimonials from past or current satisfied clients. These are ways to show numerical proof that your services or products have helped others. Another way to do this for e-commerce websites is to mark certain products as Best Seller or Most Popular.
The second bias that needs to be overcome is Authoritative. Your website and content need to communicate the fact that you are an expert in your field. This can be done via real and professional pictures of your management team or staff in appropriate attire for your industry, i.e. white coats for doctors, suit and tie for lawyers, hard hats and safety equipment for contractors, etc. Displaying awards, certifications and affiliations is another way to show that you are an expert and know what you are doing.
A couple more things to keep in mind when developing your website structure and its content are Minimizing Risk and Loss Aversion. Human behavior makes us prone to avoiding risks, especially when money is involved. Users are more likely to sign up for a new service or purchase a new product if they aren't going to be stuck. Hence the popular phrases of "Risk free trial", "Money back guarantee", "Cancel anytime" or my favorite "No credit card required". Once you've moved them past that risk and into the buying process, then you need to make them not want to lose out. This can be done by giving them a time limit before they will lose the items in their cart or an added bonus that is only available if they sign up now.
Keeping these four biases in mind when writing your content will help you to avoid some of the negative judgements that often lead users away from your website before making a purchase or contacting you for more information. At Image Management, we are not only Masters of the Website, but also great content writers and SEO specialists that can optimize your content to turn your website into a 24/7 lead generator or sales machine. Contact us today to learn more about our content writing and SEO services!
---
Published on November 11, 2021