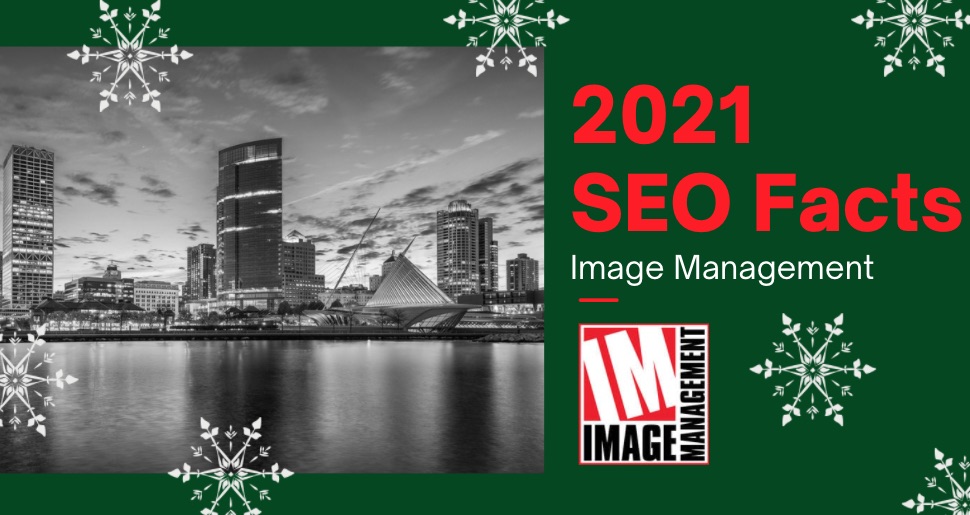 As we near the holiday season, we have a chance to reflect on how the year has impacted our businesses. With the world going digital, one way to analyze business health is by monitoring our Google ranking based on our industry's keywords. Search Engine Optimization, shortened SEO, is a way to enhance your business's search ranking to make 2022 even better than 2021.
SEO attracts visitors to your website, which is a main goal to gain new customers. Here are some SEO facts from 2021 to help gain an understanding of Search Engine Optimization:
1. 93% of online experiences begin with a search engine.
The vast majority of visitors searching for a website, industry, or service use search engines (which 86% of the time, that means Google over Bing and Yahoo). With this being the case, it is imperative to show up not only for your company name, but for keywords that correlate to your business, too.
2. Search engines drive TEN TIMES more traffic to e-commerce websites than social media does.
Social media is a powerful tool to gain new customers, but showing up high on Google is much better! If you sell 'ballet shoes', for example, your website showing up in the first couple slots of search engines for this term will propel your sales compared to social media posts. Search engines are still king!
3. 50% of searches contain 4+ words in them.
Speaking of 'ballet shoes' above, implementing SEO for keywords such as 'purple ribbon ballet shoes' will help target your products to exactly what users are looking for depending on their searches. Utilizing less searched, but more focused, keywords is known as long-tail marketing, which is becoming more important in the SEO arena.
4. About 500-600 changes to Google search algorithms are implemented annually.
Just when we think we've caught up, there's another new feature for Google's algorithm that SEO experts must accommodate to! Luckily, the majority of these changes are small, but it is wise to work with an SEO agency to stay on top of the most important Google trends for website placement enhancement.
5. 1/2 of Google searches lead to 0 clicks.
Wowzers! Half of all searches result in a big fat ZERO clicks! However, how can we capitalize on that? Google Ads! Now, before you cringe at the idea of paying for ads, note you only pay for when your ad is clicked, and with half of searches getting zero clicks even to organic listings, that means visitors are seeing your ads for FREE (known as impressions). Contact our team at Image Management to monitor your Google Ads campaign, as we are a Google partner.
6. 27% of small business websites don't include meta descriptions. (shriek!)
Meta descriptions allows for Google and users to understand exactly what your business does on a page-by-page basis of your website. It is "SEO 101" and allows for industry keywords to be easily added to your website. Don't skimp on having strong meta-descriptions!
---
Image Management can help your website ring in the new year with a strong SEO plan - servicing businesses, organizations, and non-profits throughout Milwaukee, Racine, Kenosha, Wisconsin, and the world. Contact Image Management for a complete website development plan or SEO on your existing business website!
Merry Christmas & Happy New Year!
---
Published on December 23, 2021