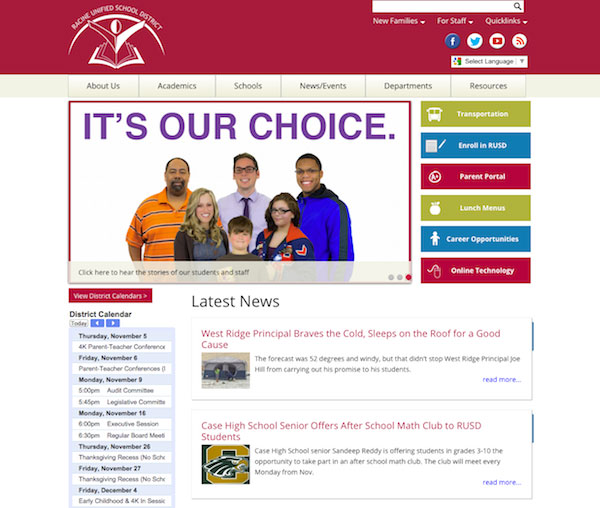 Image Management planted its roots in the downtown Racine community 14 years ago. Since 2001, Image Management has done everything in its power to serve the surrounding area, from sponsoring running races, financing charity events, and serving on boards. Last Friday, Image Management hosted six of Racine Unified's top high school teachers, treating them to a four-hour information session about how to better equip the students of Racine to become successful, technologically-savvy businesspeople.
The high school teachers were introduced to the fundamentals of website design, editing, coding, and hosting. With over 1,000 websites completed, Image Management had a large repertoire to show the teachers, who enjoyed the interactive presentation. Image Management focuses on building relationships with local educators, helping to jump-start a brighter future among Racine's youth.
Having created the website for the Racine Unified School District, Image Management prides itself in being a small part of the overall success of Racine's tomorrow.
---
Published on November 3, 2015