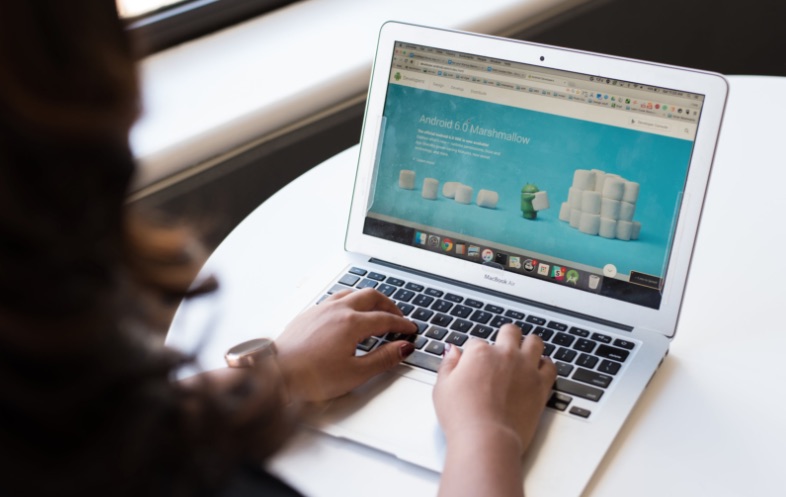 Like we discussed last month, a stellar website has a sleek design, optimal search engine optimization (SEO), attention-grabbing copy, and lead generating info. But... what do all these attributes have in common, you ask?
They are all a form of WEBSITE CONTENT!
Website content may seem like a willy-nilly piece of the brand puzzle, but with the digital world growing and the in-person hand shakes becoming a thing of the past, it's crucial to nail it down. Today, as the world stands, your website is your brand. That shared, let's dive into the final two no-no's when it comes to website content. Trust us, your brand, sales, and overall popularity will thank us!
4. Not defining website goals:
What is it you're trying to accomplish with your website? Is it simply brand recognition? More phones calls? Increased online sales? Or is it more contact form submissions by a unique audience?
Defining the goals of the website will allow for a more streamlined website design and layout. It will allow for the call-to-actions to be clear and available on every website page, and the click-through-rate (CTA) for the premier pages will be easily attainable. Every website manager wants to see high website page views, a low bounce rate, scroll depth, a clear website contact form, testimonials or examples of satisfied customers, and a strong amount of form submissions. The goal is receiving a return on the website investment!
Every prosperous website begins with a successful plan! Define your website design, programming, SEO, and content goals BEFORE hitting the gas. And when each Image Management website include Google Analytics, it's simple to track the success of the goals!
5. Not having a 'post-website-launch' SEO plan:
Building a website is not a sprint, and it can feel like winning a medal once the website has launched. However, this is only the beginning! Google likes to see fresh, rich content and upgrades consistently on websites when it ranks for different industries, and this means it's imperative to keep the website updated.
Each Image Management website is built with an easy-to-use website editor, and our clients have the ability and tools to make updates to their website on an on-going basis. However, Image Management is available for monthly website maintenance and SEO to keep the website top-notch, fast, and streamlined for users. Here are some of the ways Image Management provides website maintenance to businesses and organizations:
Website content creation including text, back-end updates, and images
Website editing and streamlining
Website Google Analytics performance analysis
SEO (search engine optimization)
Digital marketing (Google Search ads, display ads, retargeting ads)
CRO (conversion rate optimization)
Ongoing website design and development
Website landing page creation
Remember, content is king when it comes to websites!
Contact Image Management to discuss your website content – servicing businesses and organizations in Racine, Milwaukee, Kenosha, Chicago, and beyond. With Image Management, you can expect the website goals and SEO plans to be engraved before writing one piece of website code. We look forward to making your website content and design the best in your industry!
---
Published on September 1, 2020