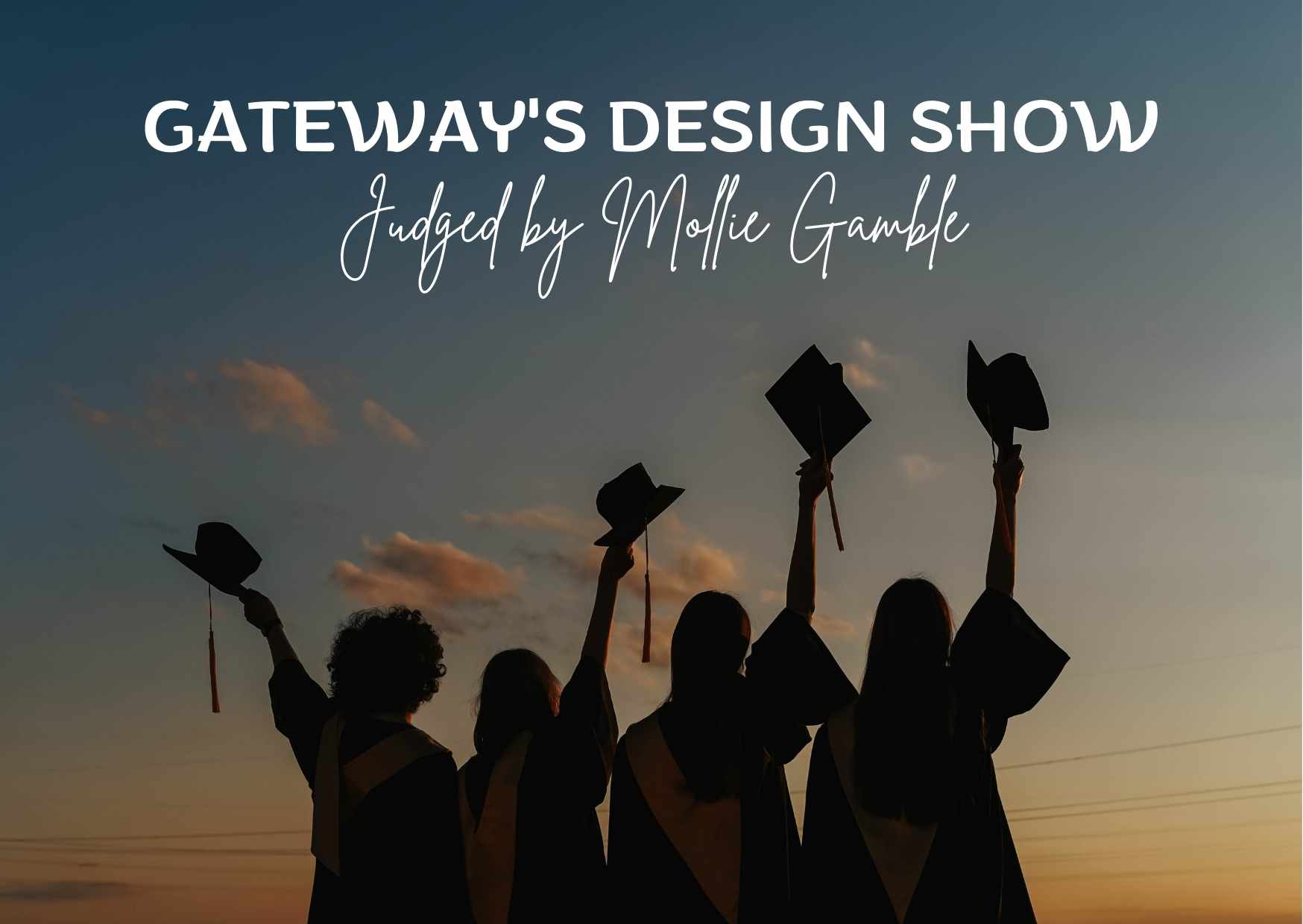 At Image Management, we pride ourselves in being experts in website design, SEO, social media management, digital marketing, and all things "creative." Mollie Gamble, an Image Management digital asset management specialist and design/SEO manager, was recently chosen by her alma mater to judge an upcoming design show for students. At Image Management, we encourage our team members to pour into the community, and Mollie is an excellent example.
The Gateway Technical College Student Design show is held every Spring on one of Gateway's many campuses. In the past, the show would rotate the opening gala and exhibition between Elkhorn, Racine, and the SCJ iMET Center campuses. This year's show will be held virtually beginning on May 5, 2022 (watch here), and Mollie, along with several other talented professionals, have been asked to have a hand in judging the submitted student works.
The Design Show consists of many categories, displaying each students best works. Each work chosen is then submitted to one category, and this year's categories include:
Comprehensive Campaign
Digital Illustration
Layout
Logos & Identity
Multimedia & Web
Packaging & 3D
Poster Design
Photography | S.O.O.C (Straight Out Of Camera)
Photography | Post Editing
Photomanipulation
Traditional Media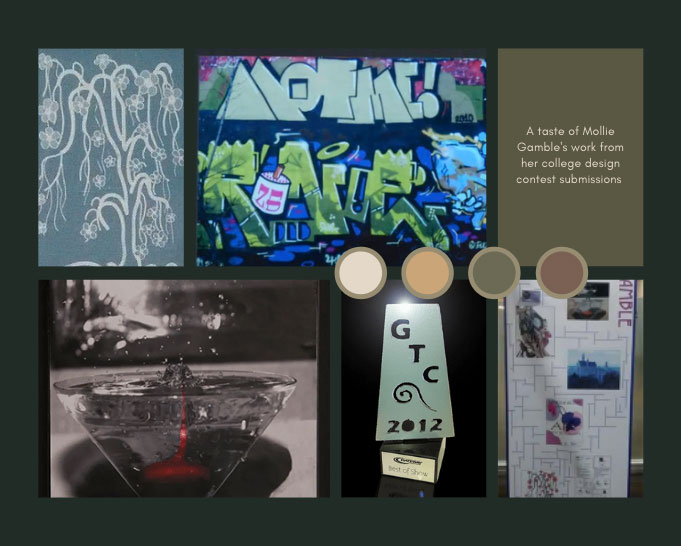 Mollie shared the following:
"The Student Design Show was always something I, as a student, looked forward to. The days leading up to submitting works were a bit stressful, but definitely exciting; especially the last minute preparations and addition of final touches. It was also a lot of fun, and having had the opportunity to catalogue a show, with some of my classmates, was definitely a great experience and a great opportunity to learn some new camera tricks. It was enjoyable getting to present my best works and display some beautiful imagery, such as from Germany where I had been a part of the Gateway Exchange Student Program. I also had the honor of actually winning a couple of awards, including Best of Photomanipulation & Honorable Mention in 3D Design. Having the opportunity to design my final banners, showcasing work I was most proud of, and having them displayed at the final show was also a treat. Mine still hangs in my studio at home!
While I had always hoped I would get lucky and find a career in Graphic Design, I think a part of me never thought that would happen. I had the good luck in my last year at Gateway to get an amazing internship with Happenings Magazine, where I was fortunate enough to use both my design and photography skills. Then upon graduating, I landed a job as a pre-press designer and was fortunate enough to work with some very talented individuals and have a hand in coming up with new colors for a nationwide brand overhaul the company was working on. After leaving that company, I decided working for an agency might be what I really wanted to do. I thought the ability to do something a bit different everyday would be an exciting challenge and allow me to continue learning and growing. 
Working at Image Management has definitely allowed me to do that! I am now not just a graphic designer, but I also write search engine optimization (SEO) content, handle search engine marketing (SEM) campaigns, and have become a Digital Asset Management Specialist. I have also obtained several certifications regarding SEO, Google Analytics, and Google Search & Display Ads. That is definitely my favorite part of my job – the diversity and the fact that everyday I do something a bit different. It's never boring!"

---
Published on April 19, 2022