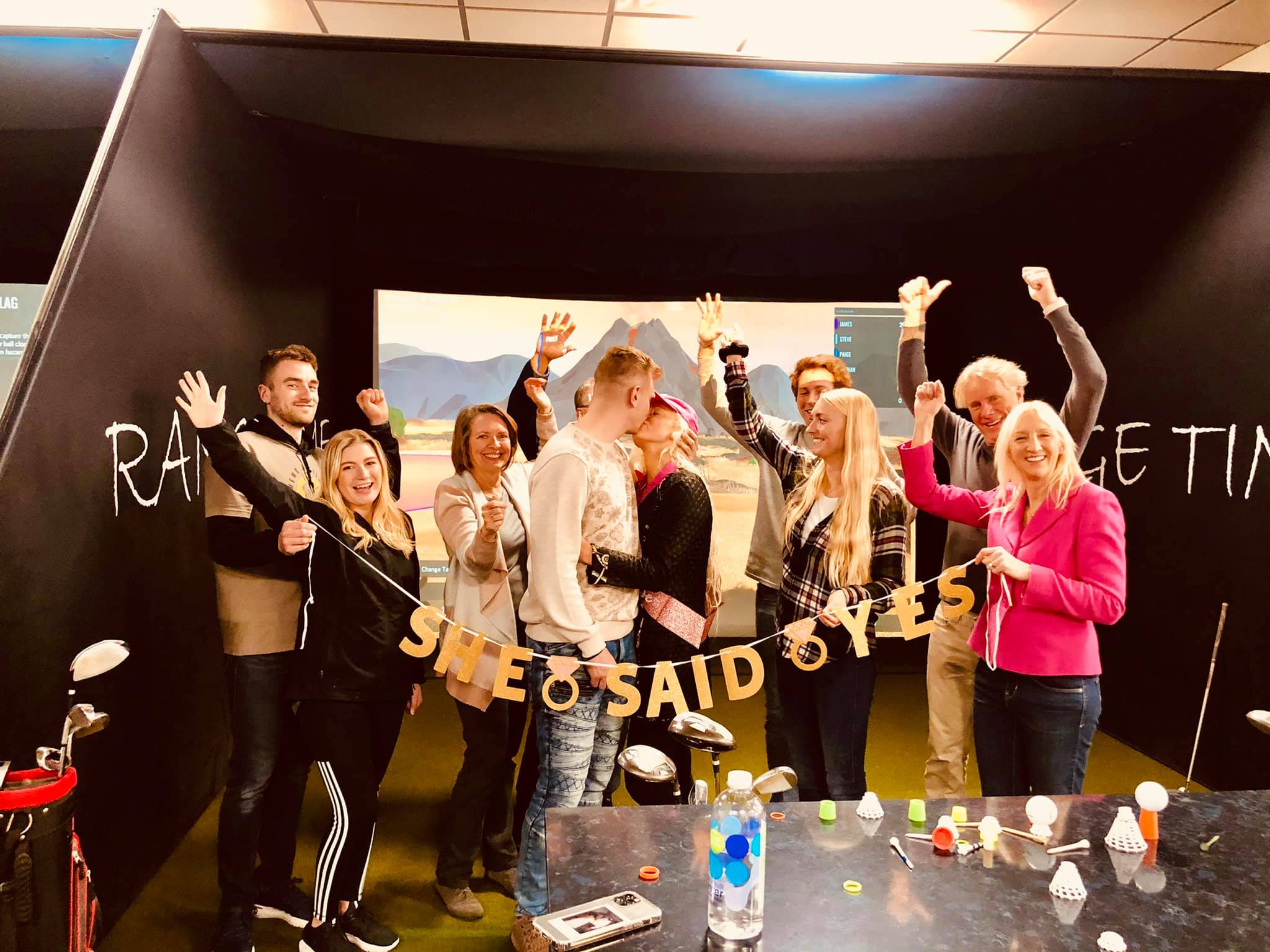 The newest team member of Image Management shares a little about his background and personality in our latest blog post. Nathan is the husband of Image Management's beloved Paige Wood (formerly Weslaski) and is dedicated to the future strength and longevity of Image Management.
What is your favorite part about working at Image Management?
I enjoy playing a role in our client's success. Each of them have goals they are striving for, whether it's growing their business with their presence online, or bettering the lives of those around them. It feels great to help someone reach their goals! I want to help as many clients as possible while also supporting our SEO and website development team members here at Image Management. Our web and marketing team is dedicated, professional, and considerate. I appreciate each one of them!
What are some of your hobbies outside of work?
I've been playing basketball since 1st grade and still play recreationally twice a week. I played high school basketball at Waukesha North and college basketball at Coe College, a division III school in Cedar Rapids, Iowa. I also ran track and cross country in high school and track in college, where my events were the 5k, mile, 800 m (½ mile), and 400 m (¼ mile). Overall, I'm the "classic sports guy." I'm a big football fan (Green Bay Packers and avid Fantasy Footballer), I enjoy playing soccer, ultimate frisbee, and volleyball, and I have recently become fond of fishing, biking, swimming, and golfing.
I additionally have a passion for hip-hop and have been creating music since I was in high school. At first, my rhymes were raunchy and used to impress people. Now, I rap about my faith in Jesus Christ, which is why I gave myself the artist pseudonym, 'Faithin.'
Today, Paige and I attend and serve at Belle City Church in Racine. We believe in creating and contributing to healthy, faith-based communities through outreach, events, and Bible studies. 
What has been your favorite project so far at Image Management?
My favorite project has been building a website for a new company called F3M Soccer International. They are a team of professional soccer scouts who work with and train young athletes to play soccer at the collegiate and professional level. I've really enjoyed helping them build their website and being with them on their journey!
Favorites:
Food – I love a good ol' Surf & Turf (steak and lobster).
Movies – Star Wars! (Shout out to Chad)
Songs – I'll use this field as a plug: Go check out 'Faithin' on all streaming platforms! Okay, shameless plug over… 'Promises' by Maverick City Music.
Books – Finding Your Prince (shout out to my wife) and some other notable, recent reads: 'The Right Fight - How to Live a Loving Life' by John Kennedy Vaughn, 'Mere Christianity', by C.S. Lewis, 'Holier Than Thou' by Jackie Hill Perry, 'Can't Hurt Me' by David Goggins, and 'The 12 Rules of Life' by Jordan Peterson. 
Store – I don't pass a 'Finish Line' or 'Champs' without stopping in.
What's your favorite inspirational quote?
"If you look for truth, you may find comfort in the end; if you look for comfort you will not get either comfort or truth, only soft soap and wishful thinking to begin, and in the end, despair." - C.S. Lewis
Who is your role model?
I put all my focus and attention towards following the Jesus of the Bible. It's not easy and I fail often, but following Him bears fruit in my life. I admire my parents and the Weslaski family! Paige and I look forward to carrying on their legacy!
Also, two people I've never met but look up to are Ruslan Karaoglanov (Owner of King's Dream Entertainment) and Pastor Mike Todd (Lead Pastor of Transformation Church in Tulsa, Oklahoma).
---
Contact Nathan at Image Management to begin your website design, SEO, social media, and digital marketing journey, serving businesses in the Greater Milwaukee, Racine, Kenosha, Chicago areas and nationwide!
---
Published on August 19, 2022