Lead More Traffic to Your Website!
Our online marketing services include Google Ads and Search Engine Optimization (SEO). All of our plans are month to month and customized to your business situation.
SEO helps to improve your site, so search engines will see it as relevant and raise its placement in the regular, or organic, search results. We will work on your website's content and other SEO factors monthly to help your business be seen on Google.
Google Ads are paid advertisements and we focus primarily on Search and Display ads. Search Ads are paid ads that appear at the top and bottom of the search results pages. Display ads are banner images that appear across the internet to targeted users or content.
Sample Display Ads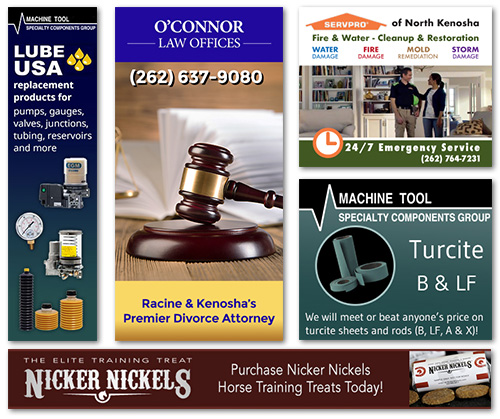 Contact us today for your internet marketing needs in the Milwaukee area.
Call Us:
(414)856-0800
Hours of Operation:
Monday - Friday 8:00 AM - 5:30 PM